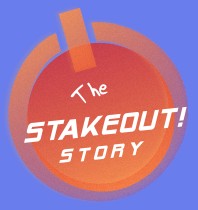 I had a tip-off that they were back, so I thought I'd go down and take some photographs of them.
---
Here's the vehicle in question: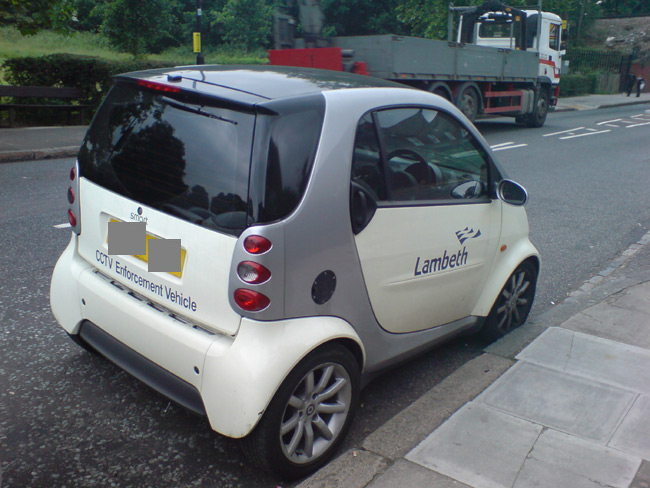 Here it is busily monitoring the road:
It's just busy, busy, busy if you work for Lambeth
Clearly, it being such a taxing job, it takes TWO people to catch these 'Give Way Miscreants':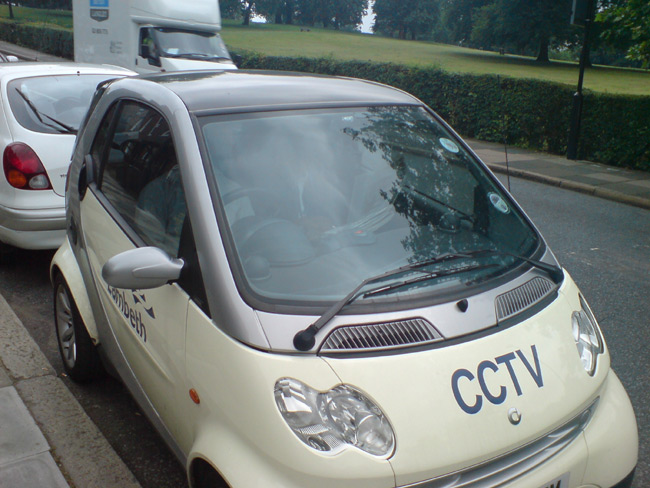 BUT HANG ON A MINUTE!!!!!
We have photoshop too and can zoom in. So, what's the bloke on the right doing?
Is he busy catching criminals?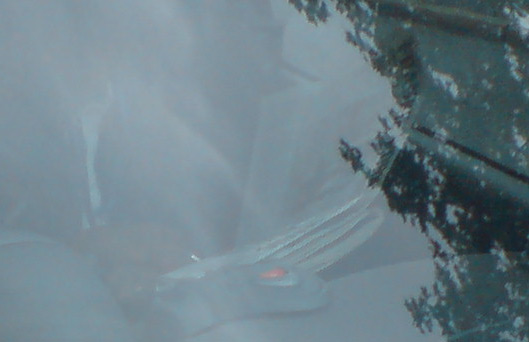 NO, HE'S READING THE NEWSPAPER!!!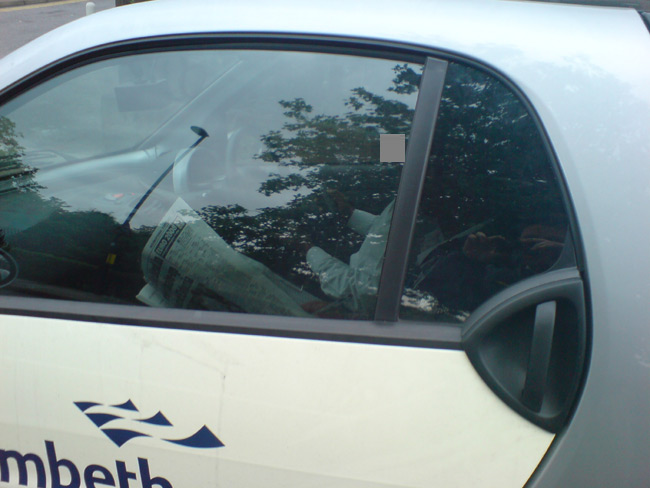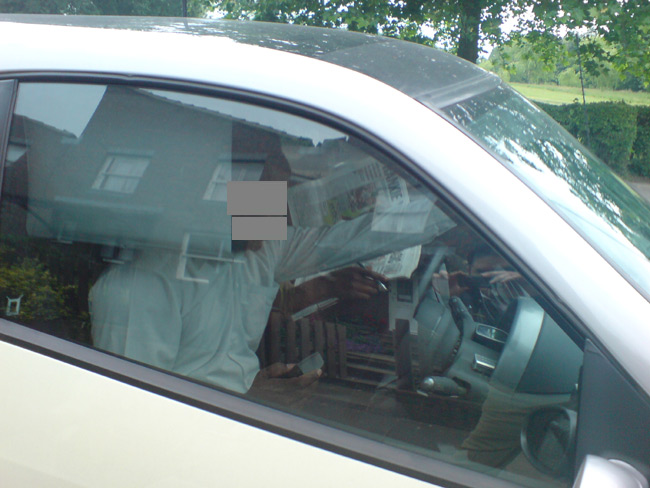 LOOKS LIKE THE SPORTS PAGES: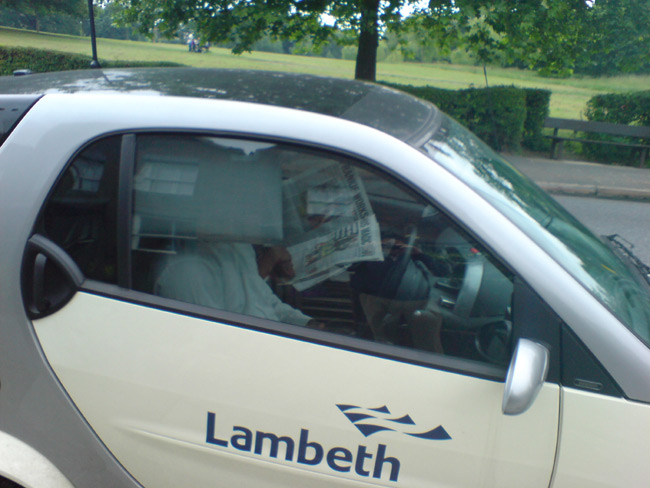 OH YES IT IS!!!!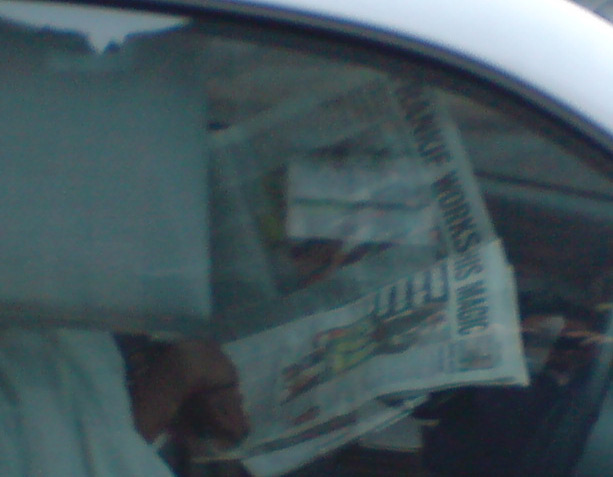 Well, there we have it. THAT's why Lambeth need all the money they can get!!
BECAUSE THEY ARE PAYING PEOPLE TO SIT IN CARS AND READ NEWSPAPERS!!!!
---
Whilst I was taking these photos a lady came up to me and told me that the CCTV people had knocked on her daughter's door at 06:45 one morning last week and asked her to move her car, so that they could get into "Their Spot". The woman, who they awoke apparently, told them in no uncertain terms that she didn't appreciate being awoken at that time of day and besides which, the car parked in "Their spot", wasn't even hers!!!
---
If you have any comments or are an accredited member of the press and may have an interest in this story, you can contact me at: