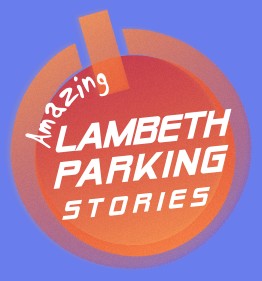 (24/09/08)
Neil Herron starts his excellent legal action against the Great British Parking Ticket Scam.
(24/09/08)

BBC News reporting Lambeth Traffic Wardens Quit as Visa Checks Begin.
(17/05/08)
Last week, I did an interview for BBC Radio 4 for iPM about this scandal which was broadcast today:
The full programme can be heard here:

(08/05/08)
Well, more than 28 days have now passed since Lambeth were ordered to pay me costs in relation to this case and surprise, surprise, they have failed to do so!
I have, therefore, been left with no alternative other than to issue proceedings in the County Court against them to get them to pay their debt: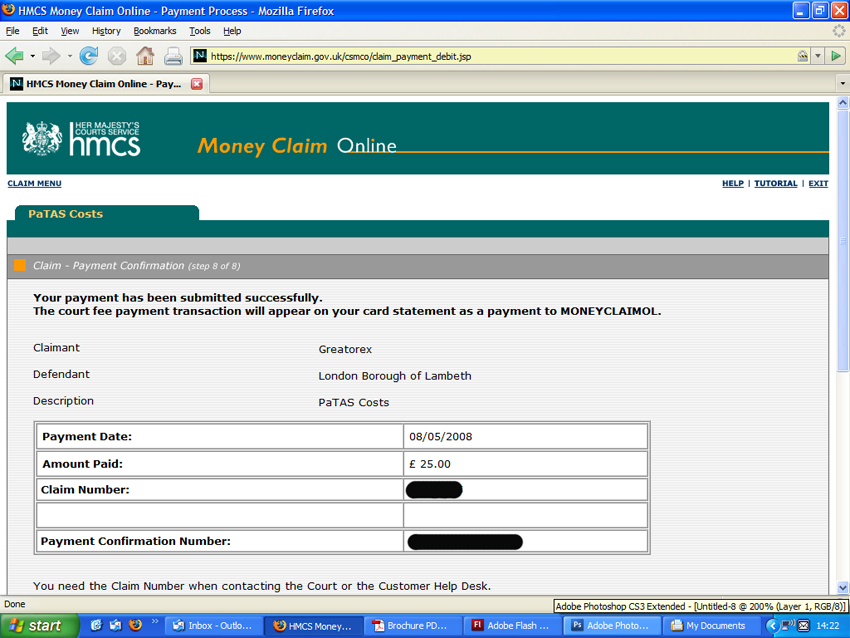 Their arrogance throughout this whole matter has been just beyond belief! Yet again, they continue to waste taxpayers money through either their own incompetence or sheer bloody-mindedness.
---
(01/04/08)
Adjudicator rules that Lambeth Council acted "Wholly Unreasonably" in pursuing this case and awards costs:

---
(27/03/08)
Case featured on 'Parking Wars - Tonight'
---
(21/02/08)
Full text of the adjudicators report here:

---
(06/09/07)
Courtesy of Google Earth, I've been doing some sums. Here in Image 1, you can see that the distance from the Give Way point to the oncoming traffic is 70 metres: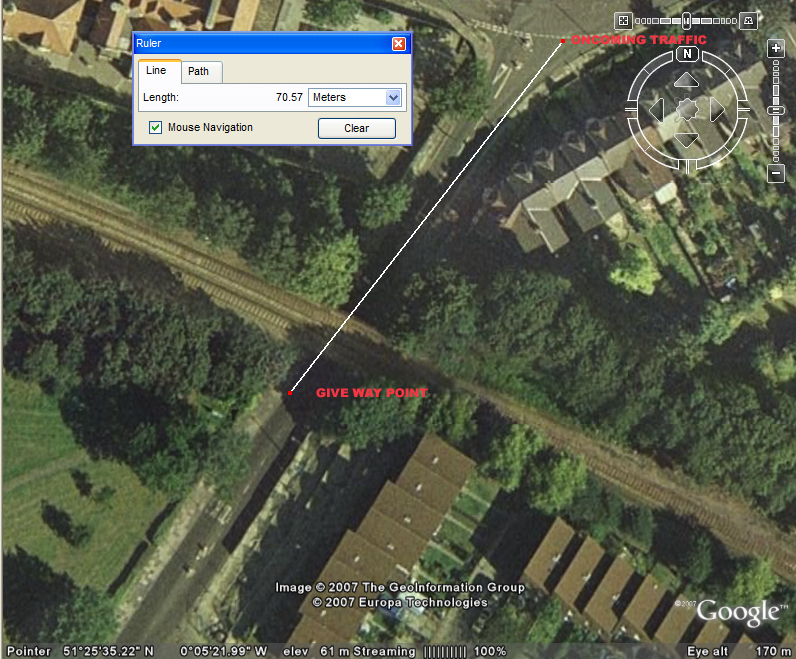 The Highway Code states that a car travelling at 30mph needs 23 metres to stop INCLUDING 9 METRES OF THINKING DISTANCE: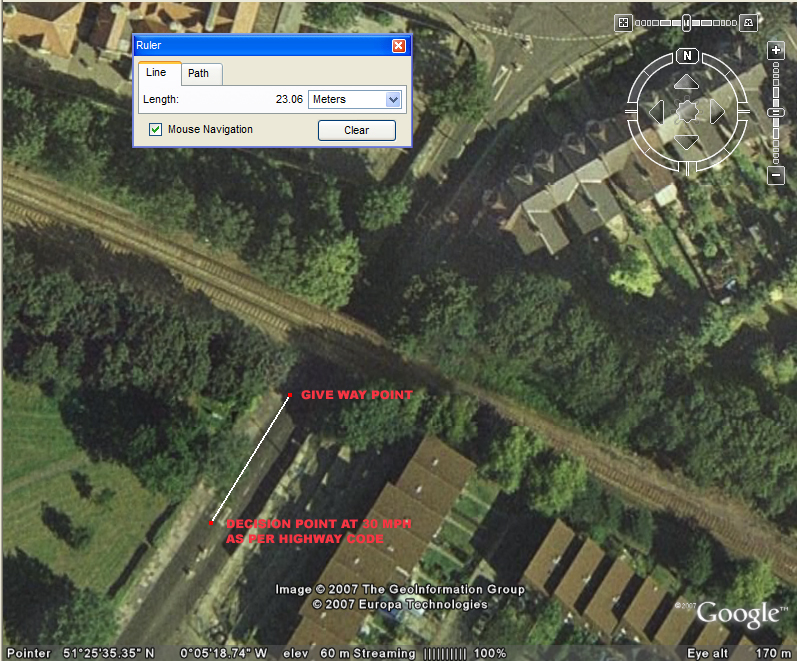 That means that Lambeth council are expecting drivers to make a decision on whether to stop or not based on traffic conditions A STAGGERING 93 METRES AWAY!!!!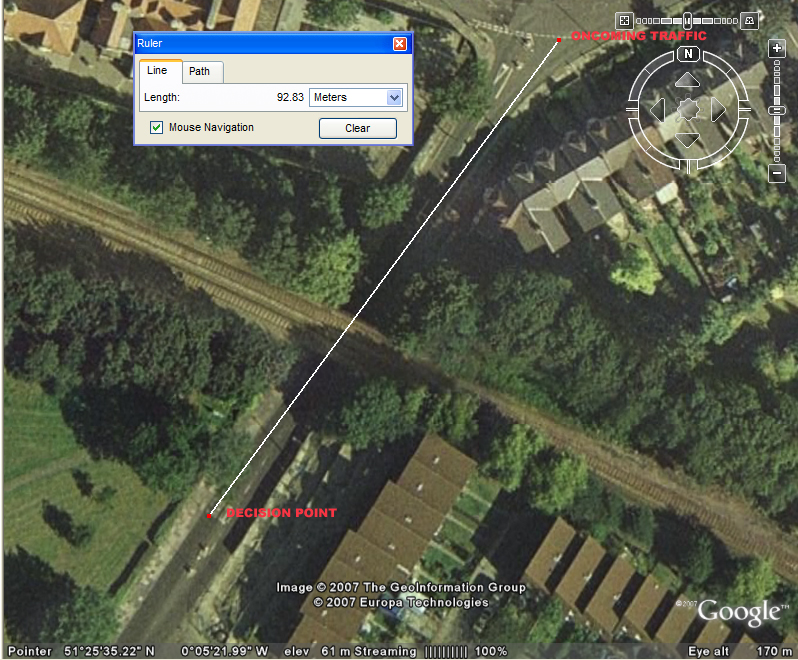 For comparison and to show how stupid this 'pinch-point' is, here is where the Highway Code says you should be making the stop decision: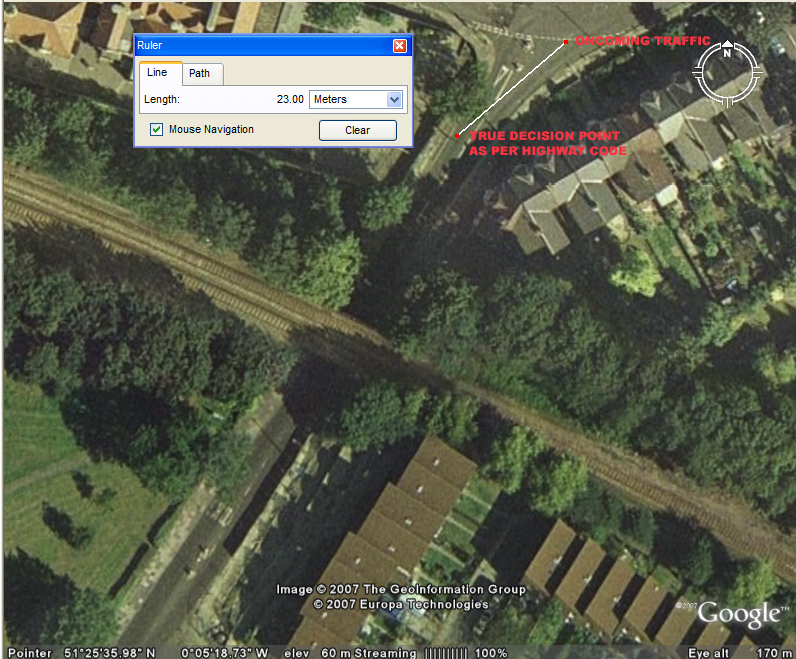 Out of interest, I have learnt that 6,286 tickets were issued in a little over four months at this location alone! YES, YOU DID READ THAT CORRECTLY: 6,286 TICKETS IN 4 MONTHS!!
---
(12/08/07)
I have been asked by Lambeth to submit some video evidence following the recent BBC article on Salters Hill.
It really is clear that the pinch-point is fundamentally flawed, hopefully, this will prove it once and for all. . .
Here's the video:
---
(29/06/07)
ILLEGAL PARKING BY THE LAMBETH CCTV VEHICLE.
Many people have contacted me about the fact that the Lambeth CCTV vehicles are illegally parked themselves. A concerned parent of a child who attends the school at the bottom of Salters Hill emailed me this photograph of the Lambeth CCTV car illegally parked as she was concerned about it causing an accident by being so atrociously parked: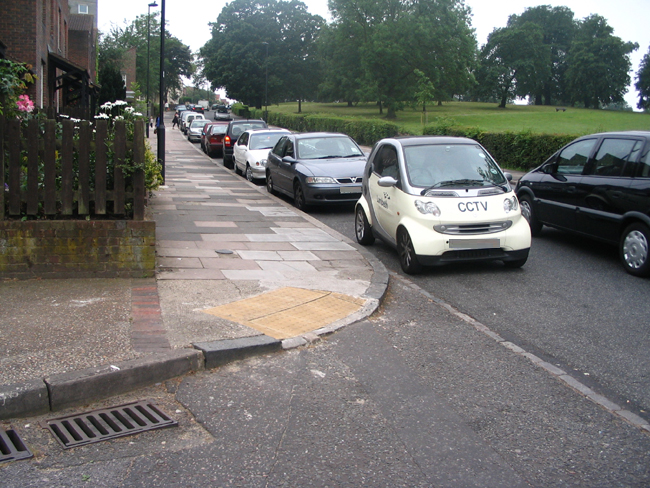 It really does seem that it's one rule for Lambeth and another for everyone else!
Lambeth council, (because we know you read this site) just so that there is no confusion in the future, here is the appropriate part of the highway code and we DO NOT expect to see your little cars parked illegally again!
217: DO NOT park your vehicle or trailer on the road where it would endanger, inconvenience or obstruct pedestrians or other road users. For example, do not stop
near a school entrance
anywhere you would prevent access for Emergency Services
at or near a bus stop or taxi rank
on the approach to a level crossing
opposite or within 10 metres (32 feet) of a junction, except in an authorised parking space
near the brow of a hill or hump bridge
opposite a traffic island or (if this would cause an obstruction) another parked vehicle
where you would force other traffic to enter a tram lane
where the kerb has been lowered to help wheelchair users
in front of an entrance to a property
on a bend.
---
(27/06/07)
PRESS RELEASE BY:
Councillor Graham Pycock Lambeth
Gipsy Hill Ward; Chairman of Upper Norwood Joint Library Committee
Conservative Spokesman for Regeneration and Community Safety
CALL FOR A STOP ON UNFAIR FINES
AS LAMBETH COUNCIL CAMERAS ROLL

The recently built pinch point on Salters Hill has become notorious for creating "give way" offences and generating penalty notices for unsuspecting motorists. According to Councillor Graham Pycock, "This restriction may have slowed down the traffic at a dangerous point, which is what we wanted. However, the council's camera cops are regularly there to generate penalty notices and revenue. The alleged offences are based upon dubious camera long-shots and take no account of speed."
"This is legalised mugging and these motorists are victims not villains. Meanwhile a yobs' army of the untaxed, unregistered and uninsured drivers never has to pay these fines. Lambeth Council, like the government, is tough on honest motorists and soft on cheats. It is grossly wrong that the council is prosecutor and judge on technical offences which only exist because the council itself created the camera trap."
"I will request that the use of mobile enforcement cameras on Salters Hill is reviewed, alongside a review of the effect of the pinch point itself. We want safer roads not unfair fines."
---
BBC News!!!! IMPORTANT!!!!!
The BBC broadcast a piece on this story today (25/06/07) in it, there appears to be clear evidence caught by the BBC camera of how this contravention can be misrepresented at this Junction. On the clip, between 11 seconds and 16 seconds, you see me driving my car down the road (where Lambeth claim that people are failing to give way), AFTER I pass the 'pinch-point' another car comes around the corner and we pass each other with me having to brake to avoid the other car hitting me. THIS IS WHAT LAMBETH ARE FILMING BUT THEY ARE SENDING OUT STILLS RATHER THAN THE VIDEO FOOTAGE SO IT IS IMPOSSIBLE TO TELL WHAT REALLY HAPPENED!
See for yourself, click on the button below:

If you or Lambeth, (because we know you're reading this) need any further proof, pause the video at 14 seconds and imagine that image as an image in one of Lambeth's PCNs!!
---
A sample letter that may or may not work: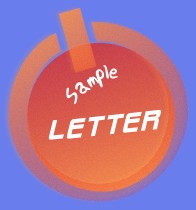 ---
Further update 19/06/07:
I haven't heard anything from Lambeth about my appeal as yet, but the story has been featured, so far in The Streatham Guardian and in The Evening Standard.
Lambeth, in their response to The Evening Standard state that they "strongly reject any allegation that the council is altering or cropping photographic evidence in order to hand out penalty notices". Lambeth obviously know more about their own inner processes that I, however, the fact remains that there is still an enormous, apparent difference between the photographs in my case and indeed, in others that I have seen. I'm not an expert but even I can tell that a close up of my car looks entirely different to a wide shot of my car. That's got to be happening somehow; Lambeth say it's not been altered or cropped so the only other possibility that I can think of is that the camera operator must be zooming in.
Now, 'zooming' on CCTV has a place; if, say a bank robbery is taking place then it's understandable that the authorities would zoom in to get a better look. The problem with this particular contravention is that it relies on the "full picture", seeing the peripheries are essential, otherwise you can't judge whether or not a contravention has occurred. One person sent me three photos that we so closely zoomed in on his van, it was impossible to tell what the situation was, let alone whether he was actually in the wrong.
Lambeth say that they will make available any video images upon payment of an administration fee. But hang on a minute! There's no other place on earth where you get accused of a crime, then charged a fee to get the evidence to try to prove your innocence. The system's insane and frankly, it's about time some one stood up to it.
This system is wrong and it's time that we, us Londoners (because these contraventions exist only in London) stood up. . . Enough's enough. . .
---
---
If you have any comments or are an accredited member of the press and may have an interest in this story, you can contact me at: